About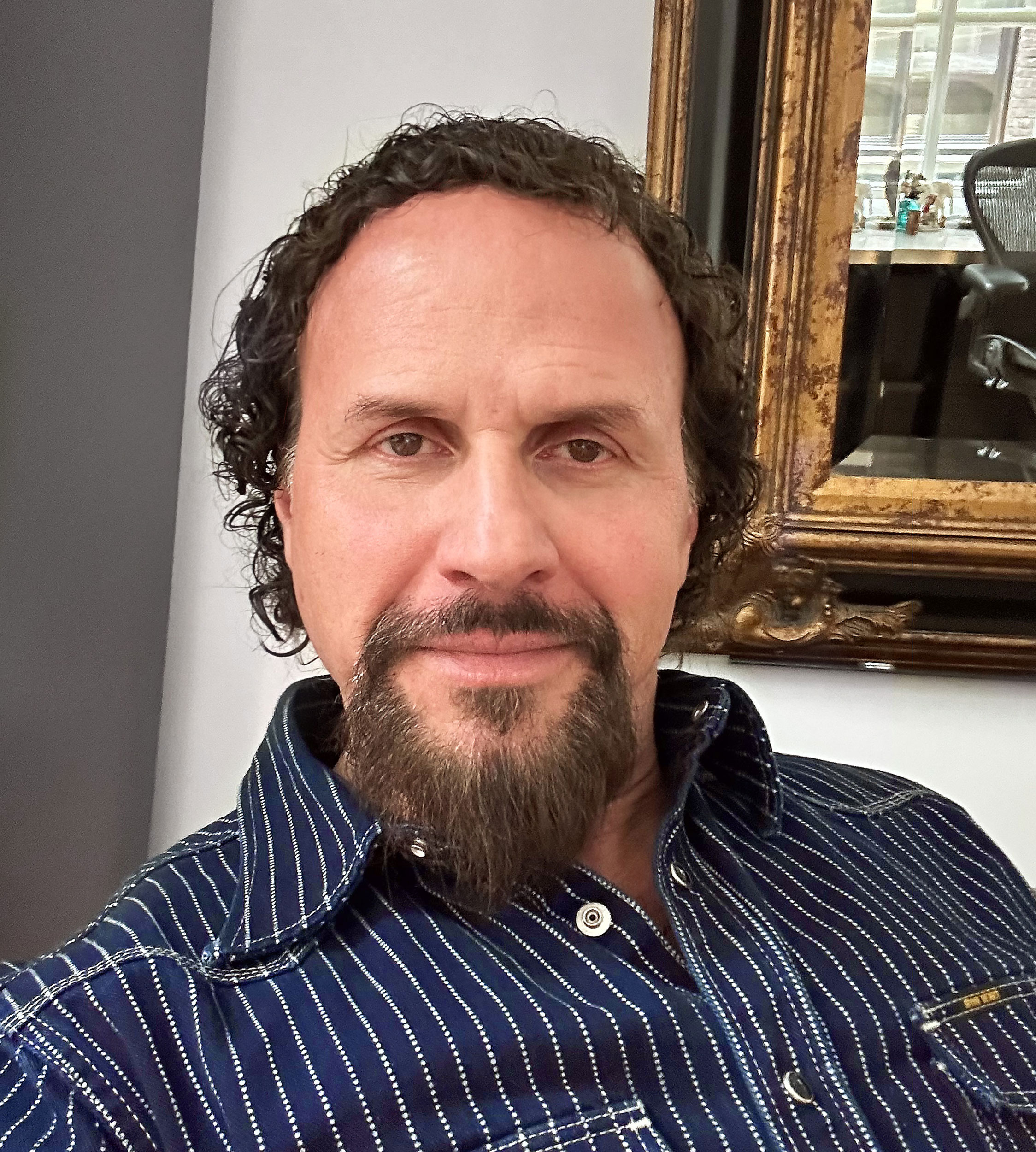 Born in Bath Beach Brooklyn where I still reside to this day across the street from my childhood home where my parents still live. I now have a family of my own including my wife Antoinette, son William, and daughter Andréa.
Started obsessively drawing characters from "Saturday Night Fever", "Grease", and "Star Wars".
Used 8mm camera to make multiple horror films with my friends usually I was the killer à la "Jason" or "Michael Myers" murdering my friends. Someone had to do it.
I graduated elementary school from St. Finbar's in Brooklyn, then started Xavier High School in Manhattan.
Really got into Heavy Metal (I regularly saw shows at hard rock club L'amours in Brooklyn) and Disco (at the time Clubs and Bars allowed underage kids with no problem) and drawing my favorite musicians Rob Halford, Madonna, and Ozzy.
Graduated Xavier, Started Villanova University in Pennsylvania (Pretty campus but not a good fit for me).
Transferred to Stony Brook University in Long Island (Better fit but still not for me).
During summers and winter breaks was hired as a "set mover" for family friend Paul Cohen who owned and operated SilvaCone studios in NYC. (It was pure charity since I knew nothing other than how to lift heavy objects when I started but I became friends with the photographers and eventually learned to assist and shoot for them).
Transferred to School of Visual Arts in Manhattan (Photography major, I finally found my place in the world).
Took the first Photoshop class ever offered in any college in the country and it only had six students in the class. No one knew anything about it but I was instantly amazed and hooked, especially when I saw that I could draw on a picture in a computer with the ability to undo a mistake.
Airbrushed a mural on "Lundy' Brothers Restaurant" in Sheepshead Bay Brooklyn. (A lot of the elements of the film "Grease" were worked into it).
Graduated School of Visual Arts (So I went to college for 7 years which means I should be a Physician or something that justifies that much time, but I only have a BA and my dad who was paying wanted to kill me but it actually all worked out in the end).
Was a PA at R/Greenberg associates (Great place, I made a lot of contacts there, still friends with some).
Started a photo retouching / restoration business in my parents' basement. I learned a lot and worked like a dog but at the end of the day I needed to make more money than neighborhood people were willing to pay to fix up damaged photos of family members who had recently died.
Worked at Shoot Digital for professional photographers and Advertising agencies, (I learned a ton about high end boutique retouching, started doing a lot of Mark Seliger resale retouching work).
Founded Vis Vitae Studios with my business partner Marc Cohen (son of Paul Cohen mentioned above) specializing in boutique retouching (Our Dads' were in the army together in the 1960's, our families stayed close through the years and he had experience working for his dad then later himself so it was a good match).
Opened doors and officially started doing business on Oct 1, 1999 (This is exactly one week before my 30th Birthday on Oct 8th).
In August 2000 named as one of nine "Top creative pros" on the cover of "MacAddict Magazine" alongside Moby, Michael Kamen and other artists who used Macs in their creation process. I was also interviewed for the issue where I discussed a number of topics dealing with the latest software, technology, industry trends as well as retouching lessons and tips.
We bought a new Leaf Cantare digital camera. (It really wasn't great quality yet but we knew it would get better soon and it was instant gratification, unlike drum scanning chromes on our Tango after waiting to get film back from a lab which you hope hadn't developed it improperly).
Started getting involved with Healthcare Advertising agencies for Retouching, as well as Photo and Video shoots as a Photographer and Director.
One of the co-founders and co-funders of "Perception" a NYC based design studio for TV and Film with some former PA's from R/Greenberg associates (see 1994 notes above).
Start shooting Celebrities, Reality TV stars, and musicians for cover shoots and inside spreads for "In Touch Magazine", "Star", "OK" and "Life and Style".
Got into CGI and started directing projects that are 3D with heavy use of Maya and incorporating into Video and still projects.
Leaf 22 camera back comes out which is a massive improvement. I start shooting, combining images, retouching and color correcting low res in real time during shoots so clients can see how a shoot was coming together and the directions in which I can push it. The impact this leap in technology had was as vast as comparing a rotary phone to an iphone.
Befriended "Apprentice" star Omarosa. Shot her dozens of times through the years as well as made a short film starring her "Soul Sistahs". I can be seen briefly on two episodes of "The Apprentice" in 2008 and in 2013 Shooting and retouching her and her team during competition.
Co-Founded and co-funded White Honey with business partners Heather Miele and Marc Cohen. White Honey specializes in Photography, Video, Retouching and 3D for the beauty and cosmetics industries.
My daughter Andréa is born.
Shot models for stills and video for new Stuart Weitzman e-commerce sight launch.
Was seen on "Good Morning America" segment shooting Mackenzie Philips.
Was on "The Real Housewives of New York" TV episode seen shooting Ramona Singer (Go to "Behind the Scenes" on my site to view).
Shot Dyrenium drug campaign which was a MedAdNews finalist for "Best Professional Campaign".
Started sculpting (First live nudes with clay and classic techniques then digital with modern techniques go under "Fun" on my site to view).
Shot "Combivent" drug campaign which won multiple "Trailblazer Awards".
Started shooting Video in 4K with Black Magic Camera.
I had a solo Sculpture Show at SVA Gramercy Gallery on 23rd st. NYC
Moved to 236 West 30th street and opened Andrew Coppa Studios after leaving my 22nd street studio (Vis Vitae) after residing there for exactly 20 years and 1 month.
Suffered through horrible covid where all shooting came to a dramatic halt. The bright spot was it gave me the time to play with Modo 3d program. Go to "Fun" then "My Sculpture Odyssey " on site to view.
Started shooting Video in 12K with Black Magic Camera.
Shot a few large HIV campaigns for Area 23
Shot a new project of intimate portraits showcasing the LGBTQIA+ community which you can see under "Portrait" section of site.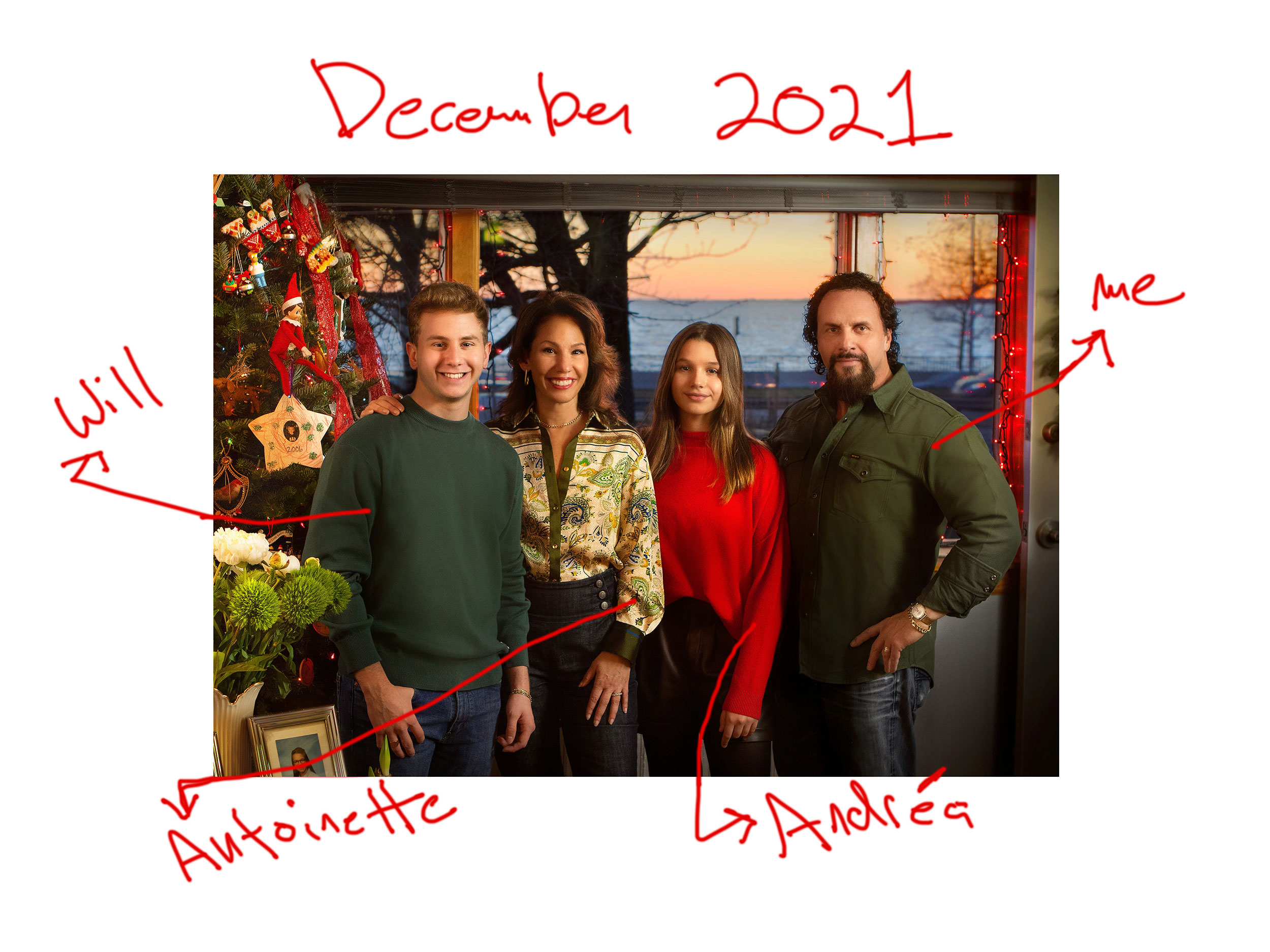 main menu